Welcome to the Innovator Universe
Innovator is our power tool for proactive innovation management within your company. You won't find a better tool than Innovator for transparent and easy to understand depiction of business processes, data and IT systems. Get to grips with complexity and use Innovator as your secret weapon for always being one step ahead of your competitors in the digitalization era. Let Innovator help you to make your business goals sustainable and structured.

Get to Grips with Complexity


Model-Based Depiction of Processes and IT Structures Using Innovator
The Innovator Enterprise Modeling Suite gives you a unique opportunity to depict cross-disciplinary and consistent information in a single tool. The software lends itself to a multitude of scenarios. The respective optimum specialist modeling language can be used in Innovator for modeling your processes, data, enterprise and software architecture. You and your colleagues work on one central model which links information flows. You can analyze relationships in models using reports. Each of Innovator's special worlds contain specific diagrams and elements.
Innovator for Business Analysts
Do you want to map all aspects of your company processes, from process sketches right through to an executable process? Then use Innovator to model your process models using BPMN and DMN standards. Specify your requirements, use cases, business processes and decisions all in one tool and link them to your enterprise model. This allows you to flexibly react to changes, continuously analyze and optimize your business processes and then finally automate your processes using engines.
Find Out More
Innovator for Information Architects
Do you want to have a holistic overview of your company data in order to make better decisions? Then use Innovator to visualize your data streams and model your data warehouse with Data Vault 2.0. Link your unstructured data with your enterprise data model and merge it with the associated applications and processes. This way, you not only visualize the origin of your data, but also show its value and capitalization opportunities.
Find Out More
Innovator for Enterprise Architects
Do you want to ensure complete traceability from your business goals to the implementation of an application and thus accelerate your business-critical decisions? Then use Innovator to transparently model and optimize your enterprise architecture with ArchiMate®. Map the architecture elements according to the TOGAF® framework on five levels and link them with each other via relationships. This gives you a consistent view of all levels of your company and allows you to identify unused potential.
Find Out More
Innovator for Software Architects
Do you want to be able to consistently map and document your interface communication and your own developed software? Then use Innovator for object-oriented modeling of your requirements and software systems with UML and SysML. Link them with other information (databases, processes etc.) in your other models to ensure traceability. This enables both consistent processes and increases your agile software development.
Find Out More
Why Choose Innovator?
Use Innovator to integrate all disciplines into one innovation process. All those involved work efficiently and transparently on one central platform. Business analysts, software architects, database architects and enterprise architects work on the same basis, enabling a structured enterprise IT. The ideal basis for successful implementation of your project.
Flexible Customization of Innovator to Suit Your Requirements
Innovator is designed for no-compromise adjustability and extensibility like practically no other tool. Individually customize, extend or reduce supported modeling languages in the Innovator model configuration or even define your own modeling language. Create your own diagram templates and individual roles? No problem with Innovator!
Innovator also provides practically all JAVA and C# functions with its programming interfaces. This means it's also easy to extend our software using plug-ins. Our competent Innovator customizing team can help you with this. Our highly-motivated team are waiting to turn your individual wishes into reality.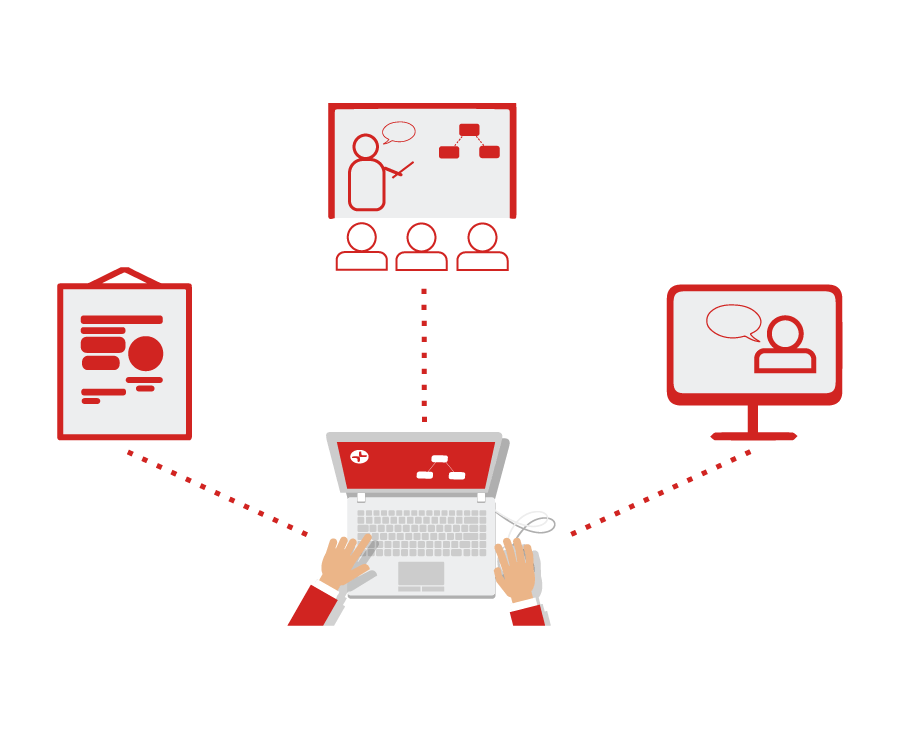 Let Us Help You Become An Expert
Innovator is a powerful modeling tool bursting with functions. This means that you need to have certain skills to be able to optimally use it. We would be happy to share our expertise with you to get you up to speed with your new software. We have put all elements for the ArchiMate®, BPMN and DMN modeling languages together in one handy compact poster for you. Our homegrown MID Academy are also waiting to help you get started. Our trainers will whip you into Innovator experts with our professional and practical training courses!
These and many more customers already successfully use Innovator. Are you chomping at the bit to get started too?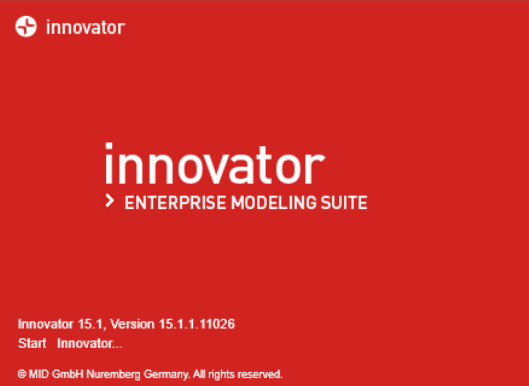 Start Your Innovator Test Mission Now!
Test Innovator 60 days for free and with no strings attached
Use the demo data or create your own model
Model using ArchiMate®, BPMN, DMN, UML, Data Vault and much more
Check out what our power tool has to offer
Make a list of any questions you may have and ask them during your own personal demo
Try Out Innovator Now
Start Your Innovator Test Mission Now!
Test Innovator 60 days for free and with no strings attached
Use the demo data or create your own model
Model using ArchiMate®, BPMN, DMN, UML, Data Vault and much more
Check out what our power tool has to offer
Make a list of any questions you may have and ask them during your own personal demo
Try Out Innovator Now